Incomplete

This page or section is in need of more information.
You can help the wiki by editing it.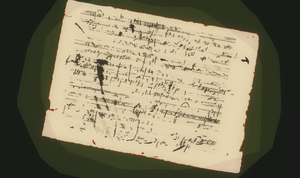 Moon Princess
is a song that
Marie
was left with at the
St. Louré Convent
. She has said that she always practied the song, hoping that her real mother could hear her one day.
We hear Moon Princess when she plays it for Elisabeth at the Paris Opéra. The song is instantly recognized by Elisabeth, but she dismisses it and walks off, causing Marie to become sad.
It is also played during the minigame Moon Princess.